Pave the Way to East's Continued Excellence!
The entry plaza renovation recognizes the importance of the historic entrance to East and reinforces its daily use as the "gateway to learning" when students arrive each day. With the major construction completed in the summers of 2010 and 2019, the renovated and expanded plaza provides a social gathering place and an inspiring first impression of East High School.
East Angel Friends and Alumni Foundation invites you to become a lasting part of East by purchasing a paver or brick.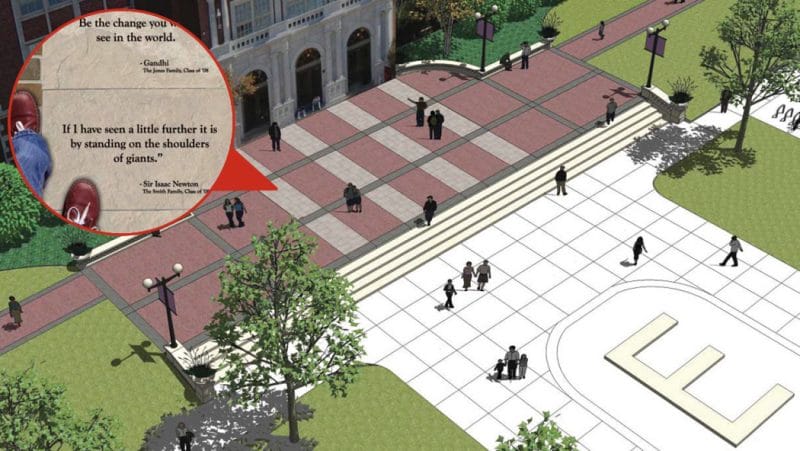 The full amount of your purchase is tax deductible (EAFAF is a 501c3) as allowed by IRS code.
Click here for more information and to purchase your brick or paver!